Welcome To The RavensPerch
Publishing poetry, fiction, non-fiction, & visual art from creative minds around the world.
A comprehensive literary magazine that publishes writers and artists of all ages.
The swallow's flight longs for the emptiness that the bend of its wings displaces.
Celia Schulz discovered photography over 40 years ago as an artistic outlet that brings comfort,...
My dad didn't like to waste any meat. In Hungary, during the Holocaust, he'd savored rancid horse meat and rotten potatoes.
Imagine a place where roots stay in water but the branches go up to the wild blue yonder. Sophie is 8 years old and lives in Maine. She likes to draw and write stories and...
I come home on a particular Friday late afternoon and Lucky's sitting forward on the sofa, TV off, gazing out the bay window with faraway eyes. She's gone to a private place where her memories languish, memories that predate me, now with another link to them permanently severed. She's economic with what she tells me, too much trouble to explain, emotion lost in translation. Like a melancholy instrumental, sunset trumpet, twilight wind section, raspy tenor sax in a smoke-filled room in the wee hours, touching her in a way it doesn't anyone else.
"Your children are not your children.
They are the sons and daughters of Life's longing for itself."
Kahlil Gibran
Submit Your Work
Would you like to submit your writing, art or video performance for consideration by the RavensPerch?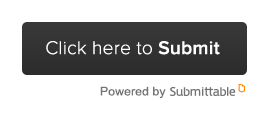 Categories
Support The RavensPerch
RavensPerch Gift Items
Shop Now!